Kjorlie Design Services LLC in Middleton Wisconsin, is a residential consulting and design business that specializes in High Performance Homes.  We are dedicated to improving the comfort safety durability and efficiency of Wisconsin's Cold Climate Homes.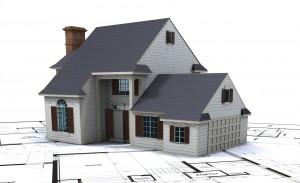 Existing Homes:
A comprehensive whole house approach is used to test and diagnosis the unique problems in each client's home.  We offer Home Performance with Energy Star to identify the cause of these problems and provide effective solutions.  We work closely with homeowners and contractors, as an unbiased third party, to offer recommendations that make your home a better place to live.
New Homes:
Building a new home is an exciting and challenging undertaking.  As a Consultant with the Focus on Energy New Homes Program, we will partner with your builder to ensure that the final product is a high-performance home that saves energy and money.  We can help sort through the latest information on building materials and techniques, and then incorporate the best ideas into a detailed design that holds up to the rigors of Wisconsin's climate extremes.